Welcome From JMIX Founder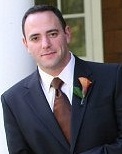 Welcome everyone!
As the calendar turns over, we are given the opportunity to look back on the last 12 months, and look forward to the future. In this time of reflection, we've also been given an opportunity.
JMIX started as a dream two years ago, but has truely flourished over the last year.
We held 5 great events, and laid the groundwork for some spectacular new events in 2010. And, to cap it all off, our efforts were recognized by people in the community, who wanted to share them with you.
If you're reading this because you read about JMIX in the
Jewish Ledger Article
, again, Welcome!
But programs and projects do not happen in a vacuum, and more importantly, neither does progress.
We'd like to thank all our members and friends, who have worked with us, and come to events in 2009.
I'd also like to personally thank a number of people in the community who are working with us.
Robin Treidel and Ariella Pelaia, and the rest of the TBE-YJP group. Without their leadership, the progress we've seen in the community towards recognizing the need for programming to foster the 20's and 30's community would never have happened.
We'd also like to thank leaders in the community such as JFS Exec. Dir, Matt Greenberg, Stamford, Federation Director Marty Greenberg, and ED for the 4W UJA/Federation, Steve Friedlander. Also, we cannot forget our new best friend, Cindy Mindell, and her work with the Jewish Ledger, wanting to help get the word out, including working on weekly community newsletter emails. We look forward to growing relationships with all these great people.
And we are not alone in CT. There are great groups like all of these popping up all over CT.
So make sure to come back soon, because we will also be launching a new community project that is going to make a BIG impact in the area.
And Remember... Get In The MIX!